TONY BY ANNA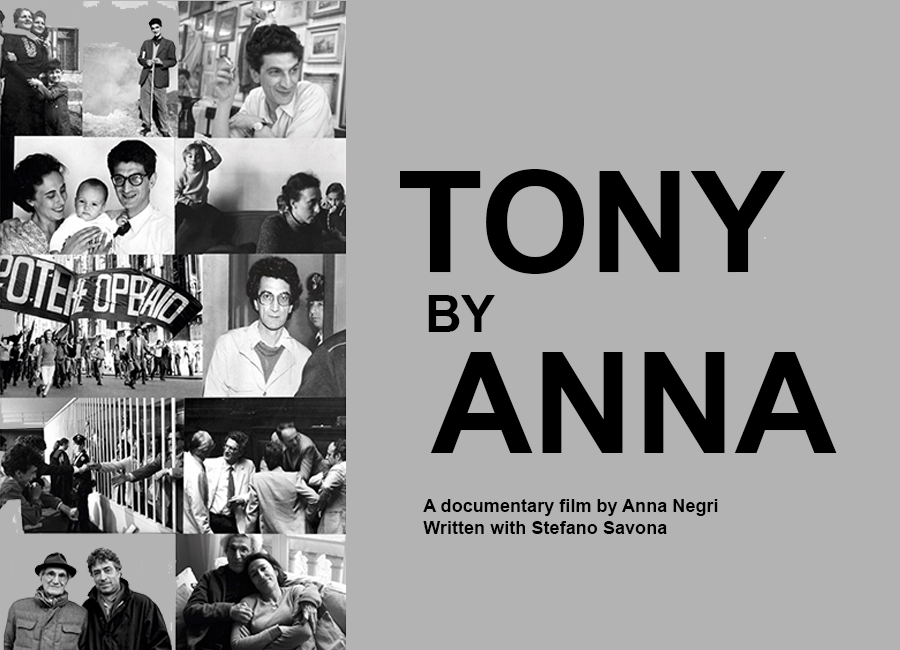 TONY BY ANNA
By
Anna Negri
Creative documentary, Italy/France.
Anna, a 50-year-old romantic film director, confronts her 88-year-old father, Toni. Toni is the internationally renowned intellectual and philosopher who inspired the no-global movement, but at the same time the number one public enemy of Italian politics in the "years of lead." Incarcerated on terrorism charges, he fled to France into exile for 25 years, and Anna and her brother Francesco find themselves as teenagers living alone in Milan, growing up in disarray.
The film reveals how official History can burst into the lives of individuals, changing its course.

Production
MIR Cinematografica
with
Mediterranea Film
and
Videa
Direction
Anna Negri
Esecutive Production
Francesco Virga
Creative producer
Stefano Savona