THE DREAM GIRL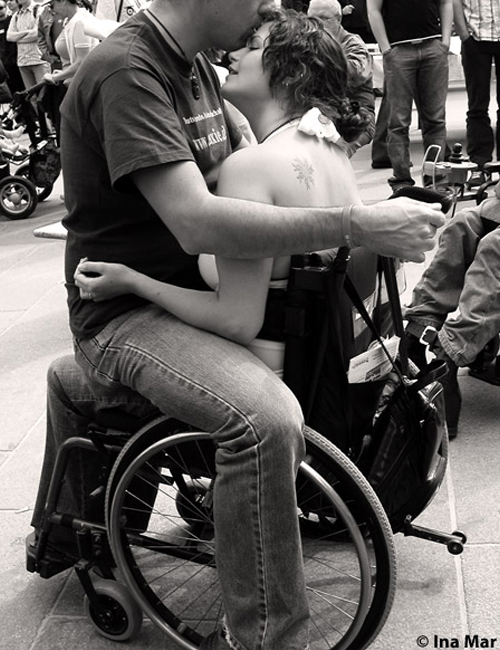 Production
MIR Cinematografica
Director
Maurizio Braucci
Screenplay
Maurizio Bracci and Rebecca Lenkiewicz
THE DREAM GIRL
Original Screenplay by
Maurizio Braucci
Fiction, Italy.
Barbara is a thirty-year-old disabled woman. For some years her secret activity but known to some is that of being a prostitute in a disability center where men with motor and intellectual problems receive her services, with the tacit assent of some doctors. So Barbara can afford living in a house alone. One day, Barbara finds that a woman who she thought was a visitor in the center where she works, is actually a prostitute, too.

Elisabeth, a forty-year-old Nigerian with a broken life behind, suddenly becomes a business rival. Barbara, tries to use all the weapons of seduction that can enhance her look and charm on the sick men that Elisabeth has taken away from her, but is harder than what she thought. Now in crisis, just as she is convinced she has lost her job, she rescues Elisabeth who is chased by two muggers, hosting the rival in her home.

A friendship that resembles the mother-daughter relationship Barbara needs starts between the two women. Elisabeth keeps on living at Barbara's place and becomes her maitresse, arranging a home-based prostitution schedule for Barabara, this time with normodotates. However, the idyll breaks when the two men who had been chasing Elisabeth find her again and, entering Barbara's house, beat the latter and wound the Nigerian. The two men reveal that Elisabeth was actually a maman, an exploiter of Nigerian girls, who fled after stealing some money from the criminal organization, which then started looking for her. Just when the situation turns tragic, Barbara will succeed in defending herself and her friend, saving their lives.