LIBERAMI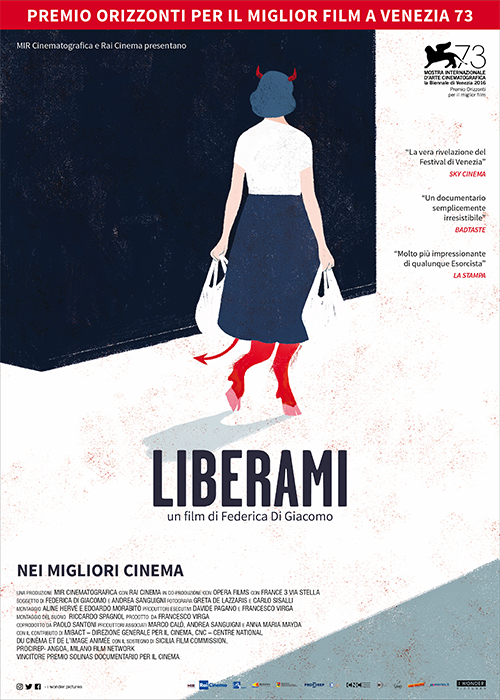 LIBERAMI
by
Federica Di Giacomo
Italy / France, Documentary, 89', 2016.
A film about the return of exorcism in the contemporary world. Our world.
Every year more and more people call "possession" their malaise, in Italy, in Europe, in the world. The Church responds to the spiritual emergency by appointing a growing number of exorcist priests and organizing training courses.
Padre Cataldo is a veteran, one of the most sought-after exorcists in Sicily and not only, famous for his combative and tireless nature. Every Tuesday, Gloria, Henry, Anna and Giulia follow, together with many others, Father Cataldo's Mass of release and seek care for a discomfort that does not find answers or labels.
Up to where is each of us, believer or not, willing to go to as long as someone can recognize our desease? What are we willing to do to be released from the evil here and now? It is the story of the encounter between exorcist practice and daily life, where the contrasts between ancient and contemporary, religious and profane seem to be sometimes disturbing some other times hilarious. A film not about religion but about how religion can be experienced.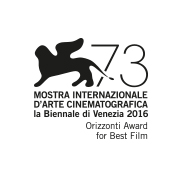 73th Mostra d'Arte Cinematografica, "Orizzonti" Award for Best Film.
Solinas Award – Best documentary for cinema.
Production
MIR Cinematografica
with Rai Cinema
Coproduction
Opera Films
With France 3 Via Stella,
and the support of Sicilia Film Commission ‐ Procirep Angoa ‐ CNC,
and the support of the post production atelier of the Milano Film Network
Film recognized of cultural interest by
Ministry of Cultural Heritage and Tourism – Cinema Directorate General
Executive producers
Davide Pagano
Francesco Virga
Producers
Francesco Virga
Coproducers
Paolo Santoni
Associated Producers
Marco Calò
Andrea Zvetkov Sanguigni
Anna Maria Mayda
Screenplay
Federica Di Giacomo
Andrea Zvetkov Sanguigni
DOP
Greta De Lazzaris
Carlo Sisalli
Editing
Aline Hervé
Edoardo Morabito
Direct sound
Mariano Blanco
Mirko Cangiamila
Danilo Romancino
Press office
Viviana Ronzitti
Kinoweb